Wild Mandala Rug by Wild Throw Co. - White
Regular price

$105.00

Sale price

$52.50
Introducing the Wild Mandala Rug by Wild Throw Co. in a pristine White hue. Elevate your living space with the perfect fusion of artistry and comfort.
🏡 Artistic Home Decor: Immerse yourself in the captivating beauty of the Wild Mandala Rug. Its White shade adds a touch of purity, infusing your home with a serene ambiance.
🌀 Mandala Magic: Adorned with a mesmerizing mandala design, this rug is a masterpiece of intricate artistry. It serves as both a functional rug and a stunning piece of decor.
📏 Perfect Dimensions: Measuring approximately 120 x 170cm (48'' x 66'') and weighing just 1.2kg (2.5lbs), it strikes a harmonious balance between size and weight, making it versatile and comfortable.
🌿 Natural Comfort: Crafted from 100% natural cotton, this rug not only enhances your decor but also provides a cozy haven for relaxation.
🧼 Effortless Maintenance: Keeping it spotless is a breeze with simple spot cleaning or gentle hand washing. For added convenience, it's washing machine-friendly on a delicate cycle. You can find detailed care instructions in our IG Care Info highlights.
🌟 Exclusively Designed: Available exclusively through Wild Throw Co. and proudly designed in South Australia, this rug adds a touch of individuality to your space.
🤲 Artisanal Craftsmanship: Handmade by skilled artisans in India, each rug showcases the beauty of traditional craftsmanship. Embrace its unique imperfections, which bear witness to its handcrafted nature.
🎨 Nature-Inspired Hues: Colored using natural vegetable, plant, and tree matter, every rug boasts subtle variations in shading, making it a one-of-a-kind work of art.
🌍 A Journey of Craftsmanship: From meticulous trimming to intricate embroidery, sewing, and handwoven tassels, this rug is a labor of love. Following its artistic creation, it embarks on a voyage to your home. With a touch of care and affection, it's designed to be cherished for years to come.
Elevate your living space with the Wild Mandala Rug—an enchanting blend of artistry, comfort, and sustainability. It's more than just a rug; it's a statement of timeless elegance. 🏡✨🌀
Hurry, only 9 items left in stock!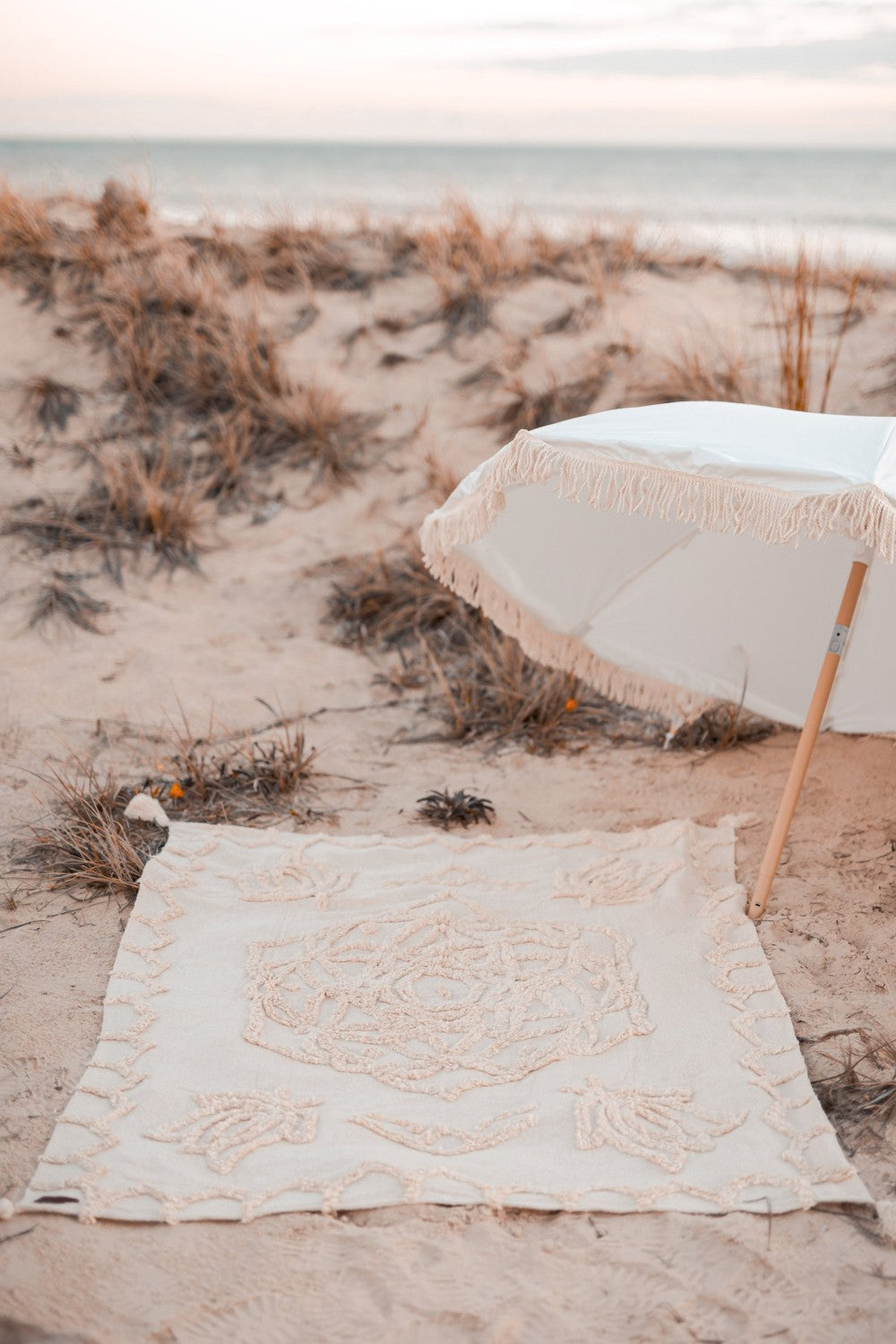 Our Products
Designed in South Australia

Ethically handcrafted in India & Morocco

For every order placed, we plant one tree with One Tree Planted